San Diego's Finest Powder Coater!
Information About Quality Powder Coating.
More Company Info Coming Soon!
So Who Is Quality Powder Coating Anyway?
We provide high-quality powder coating services for automotive, motorcycle, decorative, and industrial applications. No matter what the finish is on, we can restore it to the same level of detail, whether it is on a high-end show car, a custom hot rod, or old patio furniture. We treat industrial production runs in the same manner as one-off artworks. From media blasting to final finishing and even packing and shipping, we take our time to ensure your items are handled with care.
Come check out our awesome shop or give us a call for your next project.
Hot Rods & Kustom Kulture
Quality Powder Coating is built on a foundation of Hot Rods, Cool Cars, Kustom Kulture, and SPEED!
Kustom Kulture is the artwork, vehicles, hairstyles, and fashions of those who have driven and built custom cars and motorcycles in the United States of America from the 1950s through today.
One of our biggest influences is artist and custom car builder Ed "Big Daddy" Roth. The Legendary creator of hot rod icon Rat Fink and other characters.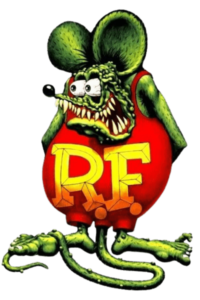 San Diego's Finest Powder Coater!
Give Us A Call For The Best Powder Coating In San Diego.
Address
2605 Faivre St, Chula Vista, CA 91911
Hours
Weekdays - 8AM to 5:30PM