"Powder Coating Questions"
Frequently Asked Questions About Powder Coating, Application, Pricing, and Maintenance.
Do you have a ton of annoying powder coating questions?
I suppose we can try to be helpful. Here's a whole big list of annoying powder coating questions with some reasonably decent answers. 
If you don't find the answers you are looking for, try prayer, or a bar, just don't call and waste our time. K Thanks Byyeeeeeeeeee.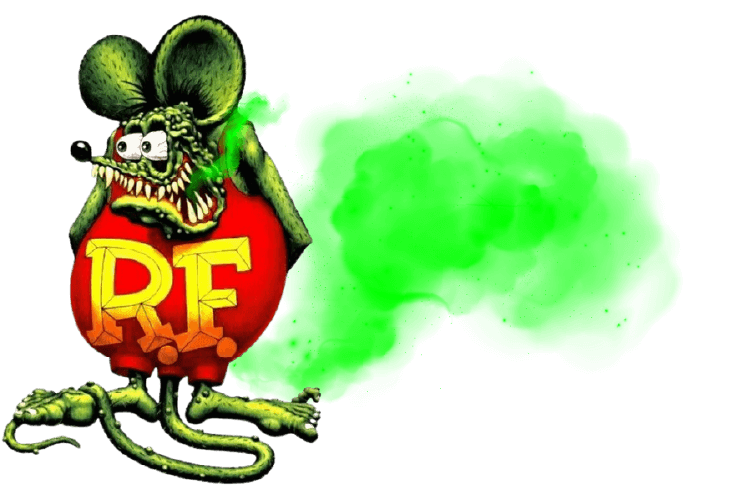 Basic Powder Coating Questions
Ah, powder coating. A magical process where you just wave your wand and *poof* — the surface of your metal is transformed into something better than conventional paint could ever hope to be!
It all starts with an electric charge that forces dry powder onto the surface, then it's off to get baked in a curing oven so you can get the beautiful, smooth finish you desire. It's like a, dare we say it – powdery fairy godmother – comes along and sprinkles her powdery dust onto your metal surface. Then 'poof' – into the curing oven it goes! Voila – you have a smooth, tough finish that puts traditional paint to shame! Who needs a paintbrush when you have powder coating? Am I right? 
Just add a dash of powder coating magic to whatever metal surface you choose and you'll be well on your way to achieving a finished product that's out of this world! Whether you're in San Diego or somewhere else, let us make your metal dreams come true with our Powder Coat services. Get ready for some serious shine! (or dull texture if thats your thing, no judgement here) Your metal project will never look the same – guaranteed!
"Powder coating is a type of coating that is applied as a free-flowing, dry powder. " – Wikipedia
Color And Finish Related Powder Coating Questions
Can Powder Coating Be Any Color?
Yes, powder coating can be applied to virtually any color, including some truly atrocious hues. In San Diego, we offer a rainbow of colors that you won't be able to resist – from classic black and white all the way through to custom shades like 'candy apple red' and oh-so-trendy metallic finishes.
We also offer some truly eye-catching specialty finishes including wrinkle, hammertone, and textured varieties that will give your project an extra layer of 'personality'. Whether you're looking for something classic or just want to horrify your neighbors, our team can help you create the perfect look for any application. Enjoy!
Paint VS Powder Coating Questions
Is powder coating better than painting?
That's like asking if chocolate is better than ice cream. Of course, it depends on the situation! Powder coating offers a durable finish with excellent corrosion and weather protection, making it an ideal choice for many applications such as automotive grills, pipes and engine parts. On the other hand, painting offers more customization options with regards to color. So depending on what you need, the best option could be either powder coating or painting – or maybe both! If you're in San Diego looking for powder coating services, look no further – we've got you covered! We offer some of the best powder coating in town so get in touch today and we'll help make sure your project looks stellar!
Pricing Related Powder Coating Questions
Is Powder Coat Expensive?
Depends on your definition of expensive. Is a Ferrari expensive? Yes, if you're one of those people that has to scrimp and save for years to even afford the base model. But if money's no object then it's more like "meh". The same principle applies to powder coating in San Diego. It can be very affordable or extremely pricey depending on the scope of the job and what materials are being used. But overall, it is much cheaper than other methods of protection and finishing for metal objects. In the end, the cost will be worth it because you get superior quality that lasts longer. So when you look at it from that perspective, powder coat isn't so bad after all!
Really Dumb Powder Coating Questions
Is powder coating harmful to humans?
Well, if you're asking that question, then it sounds like you're planning on taking a big ol' bite out of that powder coated item. But seriously, no – powder coating is not harmful to humans! It doesn't contain any substances that are toxic or hazardous in any way so you can rest assured knowing your powder-coated item is safe for your family and friends. Plus, here at Quality Powder Coating In San Diego we use only the best materials available so you know your items will get the highest quality finish possible. So go ahead and enjoy that super sleek powder coat without worry!
Any Other Silly Powder Coating Questions?
Well, there you have it! All of your burning powder coating questions, answered. Now that you're an expert on the topic, don't be surprised if all of your friends are asking for your advice about their powder coating needs. Or not. Because let's face it, no one really cares THAT much. Happy powder coating!
It should go without saying that this information is provided purely for entertainment purposes and should not be taken as professional advice in any way – unless consulting with a professional powder coat service provider is considered "professional", then maybe yes? I'm sorry, did someone say something? Oh right, moving along… enjoy your day! 🙂
San Diego's Finest Powder Coater!
Give Us A Call For The Best Powder Coating In San Diego.
Address
2605 Faivre St, Chula Vista, CA 91911
Hours
Weekdays - 8AM to 5:30PM